SEICA AUTOMATION is also Distributor of premium product. We give solutions, support, spare part for all distributed brand.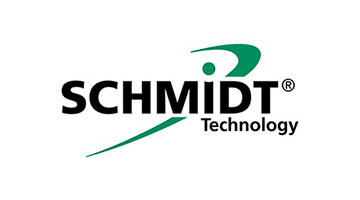 SCHMIDT technology GmbH
Feldbergstraße 1
78112 St. Georgen
Germany
Phone: +49 (0)7724 / 899-0
Fax: +49 (0)7724 / 899-101
SCHMIDT® Presses stand for first-class assembly technology worldwide. This applies both for stand-alone machines and for assembly modules integrated in complex automation lines.
SCHMIDT Technology, a leader in intelligent assembly, has the widest product range of all producers. Cutting Marking Apart from the presses, the safety and control technology of the SCHMIDT® PressControl sets standards due to its system philosophy, force/stroke monitoring and integrated measurement technology.
A continuous process control and the essential ISO-conforming documentation are the tools for high productivity in today's efficient assembly. These performance features make SCHMIDT Technology the undisputed technological leader in the field of precision assembly today.
This is the basis for the excellent reputation of SCHMIDT Technology, specifically in the key sectors such as automobile technology, aerospace technology, electrics/electronics, micromechanics and medical technology.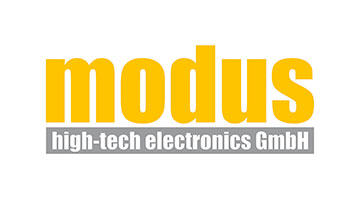 modus
high-tech electronics
---
MODUS high-tech electronics GmbH
Hanns-Martin-Schleyer-Str. 22
D-47877 Willich Gewerbegebiet Münchheide II
Germany
Phone: +49 (0)2154 89 590-0
Fax: +49 (0)2154 89 590-99
Modus is a pioneer of developing scanner based industrial image processing AOI systems.
The product portfolio content inline and offline scanner based systems as well static camera solutions for one piece flow application.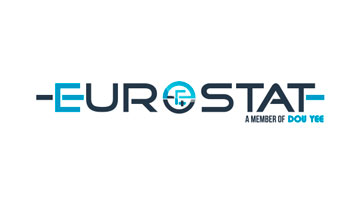 Eurostat
---
QUICKFILL magazines
Strong injection moulded construction with metal reinforcement (top and bottom)
Meet standard dimensions most frequently used on automated linesStandardized plate that fits most popular brands on the market
Not subject to accidental change in width; no wear of moving parts
Partition made of assembled plastic parts
This system provides a better dimensional stability to large temperature variations
Meant for 50 PCB's
Slide guide slot depth: 3.5 mm
Slide guide slot pitch: 10 mm
Download specifications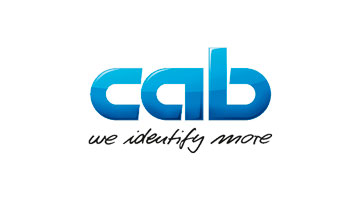 Cab
---
PCB Magazines Series for automated assembly lines
PCB Magazinezoom in
Automation Requires Precision
Precision, stability and flexible handling are important features for the use of the PCB Magazines in automated assembly lines.
The stable and robust frame construction guarantees a long lasting use of the cab magazine in your production. The rack walls are manufactured from conductive material.
Metall magazinezoom in
Metal magazine
For high mechanical or temperature use we offer the magazine with metal rack walls.
Download specifications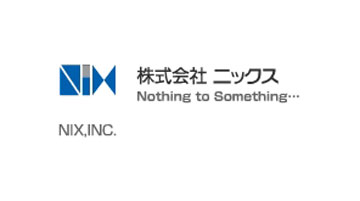 Nix inc.
---
Smooth-Width adjustment using our patented rack & pinion system
ESD Safe plastic card guides, 50 slots
Heat-registant card guides for board temperatures up to 275 °F (135 °C)
Compatible with all brands of equipment
Our magazine racks are familiar support brand products in the mounting industry, and they enable PCB width adjustment in as little as five seconds. NIX also develops special products that are compatible with changes in mount boards. We are committed to creating products that continually meet the needs of our customers for clean and high quality peripheral equipment.
Download specifications
Download catalog